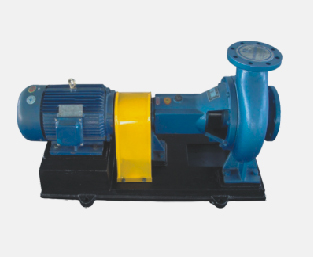 The PPH rang of single-stage horizontal centrifugal pumps is equipped with special open impellers and edsigned for the handling of pulps. These pumps are particularly noteworthy for their high efficiency and good delivery characteristics when pumping media containing air and other gases.
Application
  As process pump in pulp-paper and board mills.
  AS slurry pump in the sugar and starch industry.
  In industrial sewage treatment plants.
Material
  Depending on the liquid pumped and the operating conditions, the components are manufactrued in the following standard materials Cast iron, Cast steel, CrNiMo steel Special materrials are possible
Performance data
  Sizes DN 80-400mm Capacities Q up to 2000m3/h Head H up to 80m Pressure P up to 1.0Mpa Temperatures T up to 100℃
Design feature
  Special open impeller with vanes extended into inlet for pulp consistency of up to 8% and air inclusion of up to 6% Renewable wear plate to protect the casing against erossion.
  Simple removal of the rotor, without the need to disconnect suction and discharge piping.
  Pump without static areas in the casing and cover.
  Robust bearings with grease lubrication, dimensioned for a working life of more than 20000 operation hours.
  Various shaft sealing arrangements are available to suit the application.
Inspection cover
  On request, the PPH rang of pumps can be supplied with inspection cover.
  Recommend in the case of installation with irregular concentrations or coarse contaminants.
  Quick-closing hand hole tacilitates speedy inspection of the impeller inlet and easy removal of any bulky foreign material.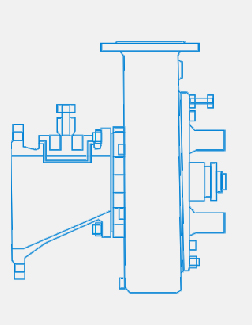 The Construction Diagram