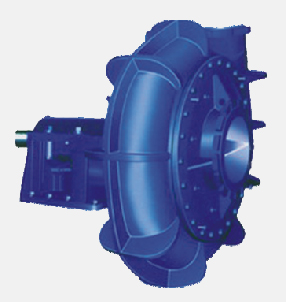 General
  WN type series dredge pump is my company use all kinds of advanced computer aided design software, according to China's rivers, lakes and seas beat up, dredging and reclamation work imminent situation was developed and a new type of mud pump.
  This series of mud pump has the overall structure of Marine, dredging good performance, long service life, high efficiency, reliable shaft seal, the use of comprehensive economic benefit is remarkable characteristics, can completely meet the requirements of the dredger to dredge pump, each sets products through the China classification society ChuanJian CCS.
  At present, this series of mud pump has successfully for the domestic 80 m3 / h, 100 m3/ h, 120 m3 / h, 200 m3 / h Hank suction, 350 m3 / h bucket wheel and ground suction, 500 m3 / h Hank suction dredger and provide supporting nearly sets, for our country the Yangtze river and the Yellow River basin, the pearl river delta, huai river valley, etc rivers and lakes.
Notation

WN type dredge pump performance and structural features
The overall structure Marine sex is good
Structure is simple, reliable
  200 wn - 500 wn type dredge pump integral by a single pump shell, single stage single suction cantilever horizontal structure, press and gear box of the connection way all can provide two kinds of typical structure, namely take bracket type and pump box and type. Own bracket type lubrication way as the grease lubrication or thin oil lubrication.
  600 wn - 1000 wn type dredge pump overall adopts double pump shell, single stage single suction cantilever horizontal structure, bring their own bracket, lubrication way as the forced thin oil lubrication. Double pump shell the safety and reliability of the design makes sheath always can use to close to wear through, and when sheath rupture, pump room will not fill.
Easy to tear open outfit, easy maintenance
  WN type dredge pump before the demountable type structure, dismantling simple, and maintenance; At the same time in various parts of the structure characteristics, equipped with special dismantling device and dismantling.
  Impeller and shaft between the standard four head trapezoidal thread connection, can transfer powerful torque, and easy to tear open outfit; At the same time, in the bush place with impeller remove ring, to facilitate the removal of the impeller.
Dredging good performance
Cavitation performance is good
  WN type dredge pump has good cavitation performance can ensure that mud pump suction on ability, at the same time can achieve greater dig deep and higher concentration can be inhaled.
The flow ability, wide applicability
  WN type dredge pump impeller passage width, mud pump itself through the ability is good to dredger performance range is very good guarantee, can continuous pumping gravel or high plastic clay and not happen jam.
Performance curve steep drop
  WN type dredging the capacity and head of the pump curve steep drop, make mud pump to the change of row spacing has a strong suitability.
Can realize a variety of pump performance deployment
  WN type dredge pump by changing the impeller speed, or change the mud pump impeller diameter way realization the same flow pump head change.
Wear-resisting performance is good, over-current components long life
  WN type dredging pump flow parts, impeller, sheath, front and rear guard (wear-resisting backing board) to use strong antifriction alloy cast iron, hardness is not less than and HRC, in a very strong impact resistance ability at the same time, more with high resistance to abrasion performance; The company recently developed successful A31 materials, hardness can reach 70 HRC.
  In the product design process fully consider between parts service life matching, wear a replacement cycle is basic and same, reduce the maintenance and replacement costs.
Hydraulic loss is small, high efficiency, low power consumption
  With the advanced hydraulic model, mud pump efficiency level is high. WN type mud pump efficiency level than import mud pump mean higher 2-3%. So, in the same production, can obtain lower fuel consumption.
Shaft seal and reliable, and no leakage
  200 wn - 500 wn type dredge pump shaft seal use of mechanical seal or packing seal or mechanical seal packing compound seal. 600 wn - 1000 wn type dredge pump shaft seals use screw sleeve L rubber sealing device, the sealing device is composed of three way L ring and a special thread with the sleeve composition.
Electric barring institutions, saves time and effort
  700 wn - 1000 wn type dredge pump can match electric barring mechanism, this mechanism can drive the pump shaft realize positive &negative rotation, dismantling impeller when not only save time, but also alleviates the operator's working intensity.